The festive season is over and work has resumed
for many, it is therefore very important that motorists take precautionary measures to avoid being robbed off in traffic.
Here are a 8 measures you can put in place to avoid being a victim this 2020
8) DO NOT PARK YOUR VEHICLE IN ISOLATED AREAS
Except in the case of a malfunctioning or broken-down vehicle, it is advisable to avoid parking in isolated areas. Hoodlums and thieves are known to prefer to attack in remote, isolated or dark areas. If your car has a fault, it is important that you stay in the car, put on your hazard lights and call for assistance.
7) DO NOT WIND DOWN YOUR WINDOWS COMPLETELY
This is a rule you must stick to, whether or not the air conditioning system of your vehicle is functioning, avoid winding the side windows down completely. This is because you could be distracted from outside while someone picks up your phone, bags and other items. It is advisable that if you have to keep your windows down, make sure the spaces left would not permit a hand to go through.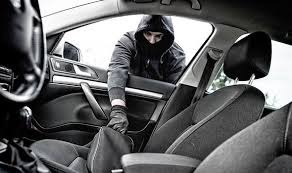 6) DON'T ALIGHT FROM YOUR CAR EVEN WHEN BASHED FROM BEHIND
We know this is a difficult thing to ask especially with the kind of drivers we have in the city and cost of panel beating and respraying, but not coming down could save you a lot more. It is important that you try not to overreact. If you must come down, keep your valuables out of sight, alight from the car and lock the doors immediately. Never leave your doors wide open or unlocked while you are arguing with whoever bashed your car.
5) DON'T FALL FOR THE "YOU BRUSHED ME" TRAP
Thieves are known to approach unsuspecting drivers with the claims that they have a punctured tyre or with the allegation that you brushed their car. Stay in the car, keep it locked and wind up your window. If it is a flat tyre drive till you get to a safe place and then check.
4) AVOID USING YOUR PHONE WHILE IN TRAFFIC
For several reasons, it is advisable that you keep your phones away when in traffic especially if you are the only passenger in the vehicle. Your phone could be snatched by thieves walking by or on bikes. In some cases, thieves have judged the possible wealth of the passenger by looking at what phone is being used. It is better safe than sorry. If you must use a phone for calls, please receive your calls using a hands-free or ear piece.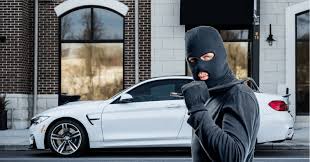 3) BE CAREFUL WHEN GIVING LIFTS TO STRANGERS
It is a good thing to give lifts to random people with your vehicle, especially in the early hours of the morning or after a heavy downpour, but you have to be careful when deciding to do so. Thieves can pose as stranded people to gain access into your vehicle. Be vigilant and follow your intuition.
2) PROTECT YOUR SIDE WINDOWS, USE A TINT AND GET A CAR SECURITY
It is advised that you get a window protection from possible smashing by thieves. There are several reliable companies who offer such protective services. A tint will also protect what you do in the vehicle from prying eyes and give you that added level of privacy. You should also install a vehicle locking and tracking device to ensure that in the event your vehicle is taken, it can be located and retrieved.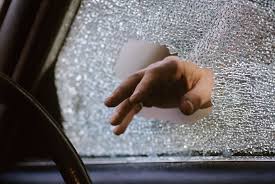 1) KEEP ALL YOUR IMPORTANT ITEMS OUT OF SIGHT
Keeping your items out of sight is the number one rule. It is important that you do not leave your valuables in the vehicle. Valuable items such as laptops, designer bags, gadgets are known to attract thieves who could approach with tricks of distractions or could break your side glass to gain access to them. The safest place to keep such items are in the trunk (boot) of your car